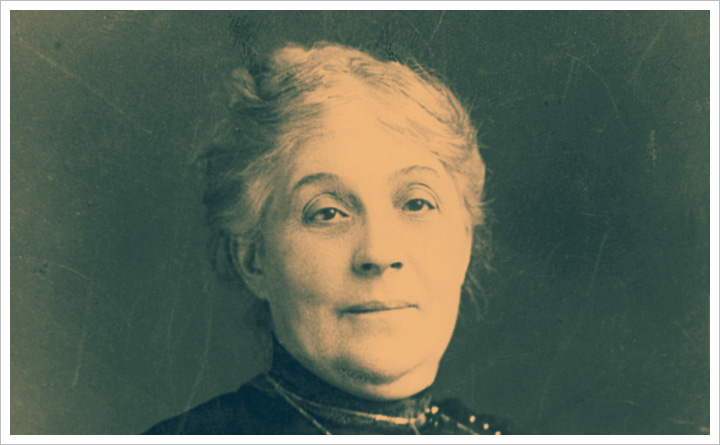 Wilhelmina Drucker, date unknown, © Wegner & Mottu, Amsterdam, collection IAV at Atria.
Wilhelmina Drucker (1847-1925) was by far the most radical, most interesting, influential, and intriguing protagonist of the Dutch women's rights movement. From 1888 on she would completely devote her life to the fundamental equality between men and women, regardless of their economic or social backgrounds, political ideologies, or religious persuasions. Laws and social conventions that codified and sanctioned inequality between the sexes would become her main targets and although Wilhelmina Drucker's strategies embraced collaborations and alliances, her uncompromising feminist politics would provoke a series of conflicts with movements, denominations, parties, and individuals nonetheless.

Through this web monument the Wilhelmina Drucker Foundation endeavours to collect whatever information is available on Wilhelmina Drucker, pertaining to her life, ideas, organizational initiatives, her fellow militants (both women and men), the controversies she caused, as well as the debates she joined in time and time again.

This isn't the first posthumous recollection or remembrance of Drucker, so this website has a tradition to account for - the very tradition it aspires to bring to life while actualizing the historic significance of Wilhelmina Drucker's feminism.
---
Further reading:
- Myriam Everard, 'Wilhelmina Elisabeth Lensing (writing and living under the name of Drucker)', originally published as 'Wilhelmina Elisabeth Lensing (zich noemende en schrijvende Drucker)', Biografisch Woordenboek van het Socialisme en de Arbeidersbeweging in Nederland 8 (2001), 151-158.